Sabato, 9 Settembre 2017
LCD Soundsystem - American Dream, 2017 | Recensione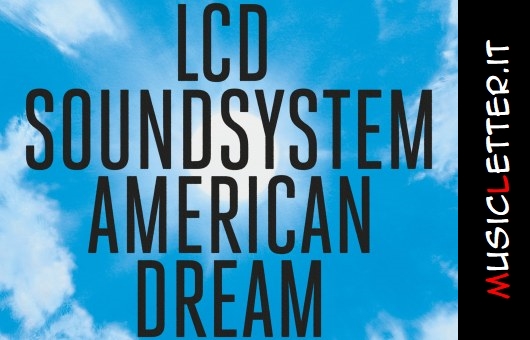 A molti ricorda i Talking Heads. A me, la Grace Jones di Nightclubbin' e i King Crimson di Red. A molti altri ricorda i Suicide. A me, i Soft Cell. Ad altri ricorda Bowie. Quello di Heroes. A me ricorda più Moby che tenta di fare Bowie. Quello di 18, per intenderci. Alcuni ancora ci hanno sentito i Joy Division e i Depeche Mode. Io i Simple Minds di Sister Feelings Call e Real to Real Cacophony.
Se pensate stia denigrando, il problema è vostro, non mio. Piuttosto che stare a disquisire su quanto sia bello un disco come quello della Jones o su quanto erano bravi i Simple Minds preferisco dedicarmi all'ascolto del nuovo, quarto album dei LCD Soundsystem. Che, al di là della soggettiva dell'ascolto e dei deja-vu, è un disco deliberatamente carico di impressionismo citazionista. Come tante "opere" rock contemporanee.
In questa fame di colossi (che nessuno, a parte i Motorpsycho, ne fa più), ci era venuta fame pure degli LCD Soundsystem, anche loro sciolti e riformati, come le vere rockstar. Ci è venuto appetito e James Murphy ci ha saziato. Con un disco dove puoi sentirci un sacco di cose di quelle che ti piacciono per davvero. Da Brian Eno ai Cure, da tant(issim)a new wave di quella sintetica dei primi anni Ottanta (Orchestral Manoeuvres in the Dark, Modern English) a tutta quella roba che ho citato prima o che altri ci hanno sentito dentro, mentre sulla pista passava il corpo degli LCD Soundsystem e nessuno specchio della sala riusciva a replicarne l'immagine.
Tirati in barca i remi dell'innovazione che qualcuno gli volle mettere in mano frustandolo affinché ci trascinasse via dalla melma degli anni Zero, Murphy ci regala il disco che tutti volevamo sentire, capace di cortocircuitare la mia generazione con gli amanti dei dischi di tendenza che affollano le praterie del mercato discografico, tutti schiavi dell'irresistibile legge di Murphy. (Franco Dimauro)